Reception
Parents' Guide to the Foundation Stage - Click here
This term, we have been using our imagination to help us to 'Go Places'.
We have been reading different story books that have introduced us to different characters and settings.
We have been trying to develop our writing skills too -writing lists to help us buy shopping ingredients and sequencing instructions for 'How to make scones'.
We also read "Whatever Next" and acted the story out, sequenced pictures, wrote lists of what we need to pack if we were going to the moon - and even wrote our own instructions for how to get there!
We have been looking at the work of different artists - particularly 'Mondrian' - who used black lines and bright colours. We had a go at copying his work using black tape and paint, before having a go with coloured paper and snipping up shapes to fill in the gaps.
We had great fun exploring different types of media and materials when we were 'Going to Space'.
We made aliens using playdough....
...created rockets that were sun catchers....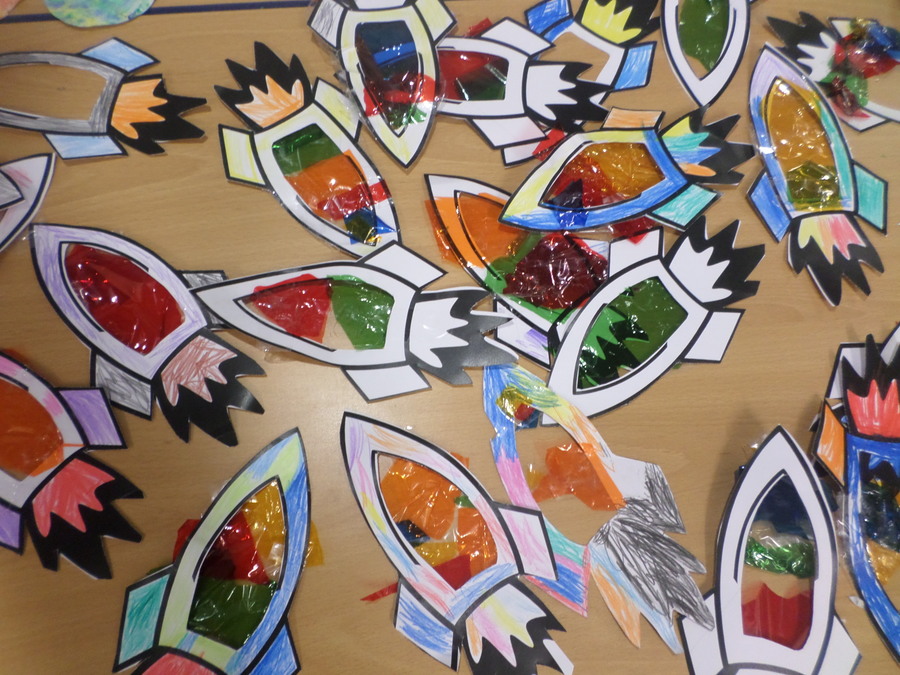 ...and decorated our own planets by marbling with shaving foam!